The World's Most Watched TV Shows
Hello My Beautiful Friends,
The World's Most Watched TV Series list was one of the topics I was looking for the most when I was choosing a foreign TV series. After a long search, I couldn't find anything I wanted, I would give up. Now the list is ready, I wrote the ones I watched, and for the ones I didn't watch, I added them by commenting as far as I understood.
20. Grand Tour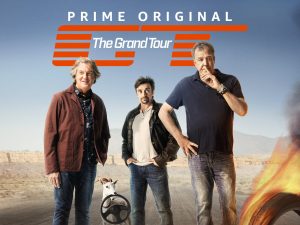 Starring Jeremy Clarkson, Richard Hammond, and James May, three middle-aged men try out cars from around the world.
Genre: Comedy, sports, special interest
Season: 2
19. CW (100)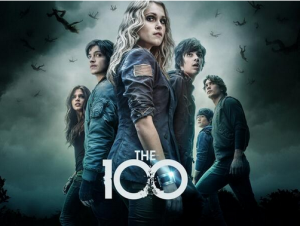 The world is facing a nuclear apocalypse and resources are running out. For this reason, 100 delinquent children are sent to a different planet for trial purposes. If these children survive, other people will come here.
Genres: Science Fiction, Drama
Cast: Eliza Taylor, Paige Turco, Thomas Mcdonnel
Season : 5
18. Lucifer

The lord of hell, Lucifer, got tired of waiting for hell and fled to the world. Melek's brothers are after her, but she has another problem to deal with. There is a woman in the world who is attached to him, and Lucifer loses all his special abilities when he enters the same environment with him.
Genres: Drama , Fantasy
Cast: Tom Ellis, Lauren German, DB Woodside
Season: 3
17. Gotham

Commissioner Gordon, who is good at his job, is assigned to Gotham City, where there are many criminals. It's a little more difficult now.
Genres: Drama
Cast: Ben McKenzie , Donal Logue , Robin Lord Taylor
Season: 4
16. SHIELD Items

Agent Coulson assembles a team to save the world from great danger and conducts small research with this team.
Genres: Drama, Action
Cast: Clark Gregg, ming Na Wen, Brett Dalton
Season: 5
15. Supernatural

The legendary TV series Supernatural, which has been running for 13 seasons, tells the story of two brothers who solve supernatural events in the world and kill supernatural monsters. Fans of fantasy series and movies will like it.
Genres: Fantasy, Suspicion, Horror, Drama
Cast: Jared Padalecki , Jensen Ackles
Season: 13
14. OK

Stranded for 5 years on a remote island, billionaire Oliver Queen returns home with a new talent. He begins to use this ability to kill his father's enemies.
Genres: Action, Adventure, Drama
Cast: Stephen Amell , David Ramsey , Willa Holland
Season: 6
13. Grey's Anatomy

The experiences of Gray's, a first year student surgical intern at Grace Hospital, inside the hospital. Like our Doctors series 🙂
Genres: Drama
Cast: Ellen Pompeo, Justin Chambers, ChandraWilson
Season: 15
12. Suits
Harvey Specter, who works as a lawyer at the best company in the country, looks for an assistant after getting promoted and meets Mike Ross and offers him an assistant. Mike Ross, on the other hand, has finished his school halfway and has experienced many unfortunate events in the past. They show him as a graduate so that he can enter the company, and the events begin.
Genres: Drama
Cast: Gabriel Macht, Patrick J. Adams , Rick Hoffman
Season: 8
11.Westworld
Genres: Suspense , Science Fiction , Drama , Western
Cast: Anthony Hopkins , Ed Harris , Evan Rachel Wood
Season: 2
10. Sherlock

Sherlock ranks tenth in the list of the most watched TV series in the world. I think there is no one who does not know the Sherlock, who made a lot of noise both in his movie and in his TV series. Sherlock Holmes decides to move in with Dr John Watson, who had served in the war in Afghanistan, and then things find their way.
Genres: Suspicion, Drama
Cast: Benedict Cumberbatch , Martin Freeman
Season: 4
9. The Vampire Diaries

The events that take place after two vampire brothers fall in love with a woman.
Genres: Fantasy , Drama , Romance , Horror
Cast: Chris William Martin , Benjamin Ayres
Season: 8
8. 13 Reasons Why Netflix
A group of students try to understand the records left behind by a girl who committed suicide.
Genres: Drama
Cast:  Dylan Minnette, Katherine Langford, Kate Walsh
Season: 2
7. Flash

Barry Allen is a superhero who wants to help people.
Genres: Action, Adventure, Drama
Cast: Grant Gustin , Candice Patton , Rick Cosnett.
Season: 4
6. The Big Bang Theory

It deals with the frictions between a group of hardworking students.
Genres: Comedy
Cast: Johnny Galecki, Jim Parsons, Kaley Cuoco
Season: 11
5. Vikings (Vikings)

A historical series about vikings who lived in the past.
Genres: Action, Adventure, Drama, Horror, Young Adult Audience
Cast: Travis Fimmel, Katheryn Winnick, Gabriel Byrne, Clive Standen, Gustaf Skarsgard, George Blagden
Season: 5
4. Prison Break

A man who went to prison for a murder he didn't commit because of a political conspiracy, and his brother who won't let him stay there innocently.
Genres: Action, Drama
Cast: Wentworth Miller, Dominic Purcell
Season: 5
3. Pretty Little Liars

Genres: Drama
Cast: Troian Bellisario , Ashley Benson , Holly Marie Combs
Season: 7
2.The Walking Dead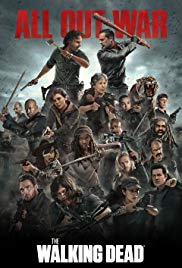 Due to a contagious disease, everyone has become sick and zombies. The time that Rick and his team spent with these zombies who did not die without a headshot is mentioned.
Genres: Thriller, Horror, Drama
Cast: Andrew Lincoln, Norman Reedus, Lauren Cohan
Season: 8
1. Game of Thrones
Game of Thrones, which is watched with excitement all over the world, is the most watched TV series in the world, where the past history and the future merge and have an unending story.
Genres: Action, Horror, Fantasy, Thriller, Adventure
Cast: Emilia Clarke, Kit Harington,
Season: 8
You have read my article on the Most Watched TV Series in the World. If you have anything else you want to add, you can write it in the comments. Have a nice watch.
I wish you pleasant days.