Best Psychological Thrillers
Hello,
There are times in our lives when we feel alone, excluded, cut off from the world. In those times, movies become our companions and allow us to find ourselves in movie characters who are just like us. When we watch movies, we realize that we are not the only ones with these feelings.
The best psychological thrillers you can watch these days…
What Are The Best Psychological Thrillers?
(1) Babadook:
Babadook, directed by Jennifer Kent and released in 2014, tells the story of Amelia, who lost her husband 6 years ago and lives with her son, Samuel. One day, Samuel finds a fairy tale book called Babadook among his son's books and begins to read the book. Meanwhile, Samuel, who had read the book earlier, sees mysterious things in his dream. After reading the book, Amelia has bad dreams and strange things happen at home. As Amelia destroys the book, the book keeps reappearing in the house. Is the babadok, the protagonist of both Amelia's and Samuel's nightmares, real?
The movie does not find a solution to depression. Instead, it shows us that even if there is no solution, it can be kept under control.
(2) Black Swan:
Black Swan, a psychological thriller directed by Darren Aronofsky, was released in 2010 and I'm sure it had a profound effect on many, including myself.
Nina, a young ballerina, lives with her mother, who is a former ballerina and has a passion for dancing. She wants Thomas Leroy, the ballet director, to replace her principal dancer in the movie. Looking for a ballerina to play the graceful, delicate and pure white swan and the evil, sensual black swan at the same time, the director chooses Nina. Although Nina does the white swan very well, her performance is not good for the black swan. Lily, who is shown as a rival to Nina, plays the black swan very well. In the process, Nina gradually deteriorates in psychology.
(3)Jacob's Ladder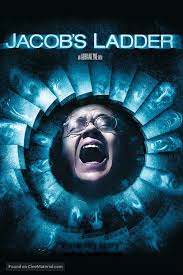 Synopsis: This psychological horror movie directed by Adrian Lyne was released in 1990. Vietnam war veteran Jacob has separated from his wife and lost his young child. I mean, he's having a hard time. By the way, after coming back from the war, he started to work in a post office. As the days pass, Jacob begins to hallucinate at the subway station. These strange-looking creatures that make noises are constantly following Jacob. Is this Jacob's post-war troubles or is it an experiment on soldiers in Vietnam?
(4) Melancholy:

Theme: Melancholia, released in 2011 and directed by Lars von Trier, is both a science fiction and a psychological thriller.
Newlyweds Justin and Michael want to celebrate their wedding at Justine's older sister Claire's mansion. Justin and Claire are inherently opposite characters. While Justine is prone to depression and melancholy, Claire is more normal than her sister. At Justine's wedding, it turns out that everyone in the family has their own problems. Just during the wedding, a planet called Melancholia comes out of its orbit, which has been hidden behind the sun until now, towards the earth. In this process, everyone begins to live their own apocalypse…
Through Justine's world, we can see how depressed people's lives feel falling apart and the next moment succumbing to an eerie serenity. The movie shows how depression affects not only the individual but also the family.
(5) I look and smile: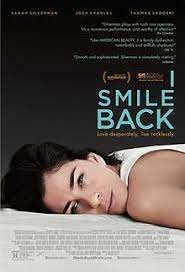 Synopsis: The film, directed by Adam Salky, was released in 2015. The main character Laney is an ideal wife with a happy family. Her husband is a high-paid insurer and they have a 10-year-old child. However, Laney is actually an alcoholic and drug addicted woman who sleeps with the father of her son's friend. Many people around Laney are aware of this situation, but they remain silent so that this happy family picture is not destroyed. Laney, on the other hand, continues to strive to be a good mother and wife despite everything.
6. Rain man:
Rain Man, released in 1988 and directed by Barry Levinson, is an American road comedy-drama film.
Synopsis: As a result of the death of his long estranged father, punk Charlie learns that while he dreams of having a hefty inheritance, he learns that the legacy was left to his older brother, Raymond, whom he didn't even know existed. His older brother Rabmond is an autistic genius in need of care. Seeing this as an advantage, Charlie abducts his older brother from the hospital he is staying in and goes on a trip with him… The characters get to know each other during a trip across the country. Not only do they learn about obstacles, but the journey gives them a life-changing experience.
7. That's All From Me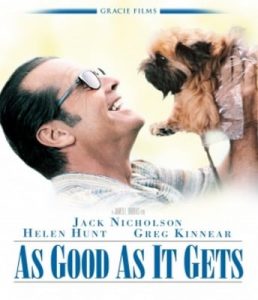 1997 American romantic comedy film directed by James L. Brooks.
Synopsis: Melvin Udall is a misanthropic and obsessive-compulsive novelist. His gay neighbor is attacked and Melvin is forced to help him. After this day, Melvin's life will no longer be the same.
8. Forget Me Not
Forget-me-not written and directed by Richard Glatzer, released in 2015. Alice is a famous linguistics professor at the university. At the doctor's examination, he is diagnosed with Alzheimer's. Although Alice does not want to accept this disease any more, as she starts to disappear on the streets, she realizes the seriousness of the event and her life will not be the same anymore. After this process, Alice begins to struggle with Alzheimer's.
9. Charlie at Work

Charlie Bartlett is an American film released in 2007 and directed by Jon Poll. When Charlie, the son of a wealthy family, is taken from a private reader due to his spoiled attitudes and given to the giants' school, he begins to have difficulties in adaptation. However, when he realizes that all his school friends are in a desperate search, he takes up the business due to his entrepreneurial nature and begins to provide psychiatric treatment to students. While helping her friends, she will get to know herself again.
10. I'm Confused

Girl Interrupted is a 1999 American psychological drama film directed by James Mangold. Susanna, who was admitted to a mental hospital with diagnoses such as self-harm, alcoholism and personality splitting, will find herself in the sad and exciting times in the hospital.
11. Gilbert's Dreams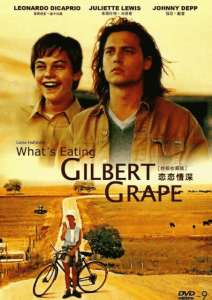 What Does Gilbert Grape Eat?Gilbert Grape is an American drama film directed by Lasse Hallström and released in 1993. Gilbert, who lives an ordinary life in a small town, has to take care of his obese mother and autistic brother. Becky enters Gilbert's life, who is trying to cope with difficulties in his own way, and makes Gilbert taste feelings that he has never experienced.
12. A Beautiful Mind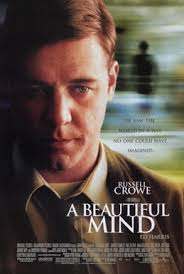 A Beautiful Mind is an American biographical drama film released in 2001. John, a nerdy mathematician, is happily on the run. Over time, he shows schizophrenic symptoms and is no longer able to distinguish his own fictional reality from his real reality.
13. Fight Club

When asked what are the best psychological thrillers, fight club is undoubtedly the most preferred movie. Fight Club is a 1999 American psychological thriller directed by David Fincher. Jack is an insurer whose life is very mundane and suffers from insomnia. To get rid of his own mediocrity and psychological problems, he attends a therapy where he meets a girl named Marla. After a while, Jack will meet Tyler, who has achieved all his wishes, and will give a completely different shape to his life by establishing a return club with him… The film will reveal the darkness at the center of our modern world.
14. The Silence of the Lambs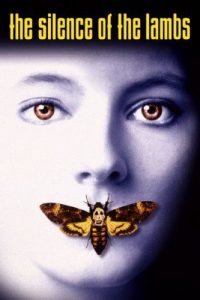 FBI agent Clarice Starling, who has successfully graduated from the academy, is after a woman who has been kidnapped by a perverted gang. In order to reach this killer, Clarise must use another psychopath, Dr. Hannibal Lecter goes for an interview and tries to gain his trust.
15. Dungeon Island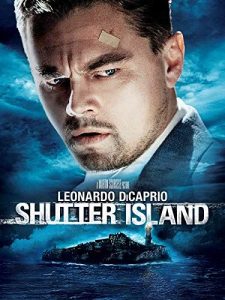 Dungeon Island, directed by Martin Scorses, was released in 2010. On the coast of Massachusetts, there is a hospital for the criminally insane. Two police officers, Teddy Daniels and Chuck Aule, are assigned to search for a criminal who has mysteriously disappeared from the hospital. But things never go as planned.
16. 6th sense

Cole, an 8-year-old boy, is under the influence of dark forces. He is visited by ghosts from time to time because he has abnormal powers and this frightens him very much. Cole, who cannot explain this situation to anyone but his psychologist, will notice terrible things for both himself and his psychologist.
17. Joker

You've read my post on Best Psychological Thrillers. If there is a psychological thriller you recommend, don't forget to write to me.
---
If you liked my article on the best psychological thrillers, I also recommend the following articles.
I wish you pleasant days.